Hexagonal mesh machine, also named chicken mesh machine, is the special equipment to produce the hexagonal wire netting mesh.
This machine adopts the principle of clockwise and counterclockwise twisting. Our factory produce the straight and reverse twisted hexagonal wire netting machine with the models such as 1/2",3/4",1/2"1",2",3",4" and so on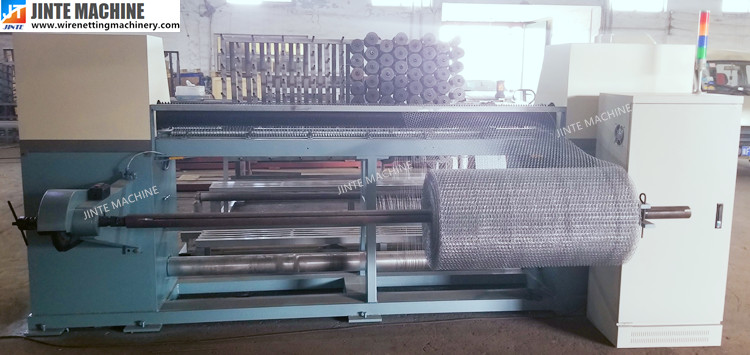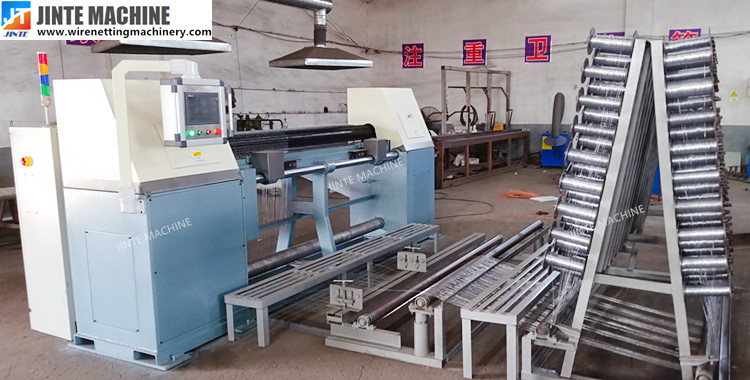 Advantage:
1. Main components supply partners:Delta,Mitsubishi Schneider electric etc.
2. Touch screen,servo motor to drive weaving process, more precise.
3. Alarm to stop machine when wire broken, or set numbers finished.
4. The machine weave 2-4 Rolls nets in the same time
5. One set of main machine can make several wire diameters.
6. Automatically wind up mesh into rolls.
Usage:
Feeding chicken, rabbit, duck, geese, fish and other poultry or small animals. Style can be fence and cage.
TECHNICAL PARAMETERS
Model
Width (M)
Mesh Size (MM)
Number of Twists
Wire Diameter (MM)
Speed (M/H)
Outsize Dimensions (M)
MOTOR (KW)
WEIGHT (T)
1/2"
2.0-4.3
15x22
6
0.35-0.7
65-220
4.2-6.2X1.7X1.6
4.5
3.8-5.0
3/4"
20x35
0.35-0.7
1"
25x38
0.35-1.2
1.2"
30x40
0.35-1.2
1.5"
40x53
0.5-2.0
2"
50x85
0.6-2.2
3"
80x100
0.6-2.4
4"
100x140
0.8-3.0
Spool winding machine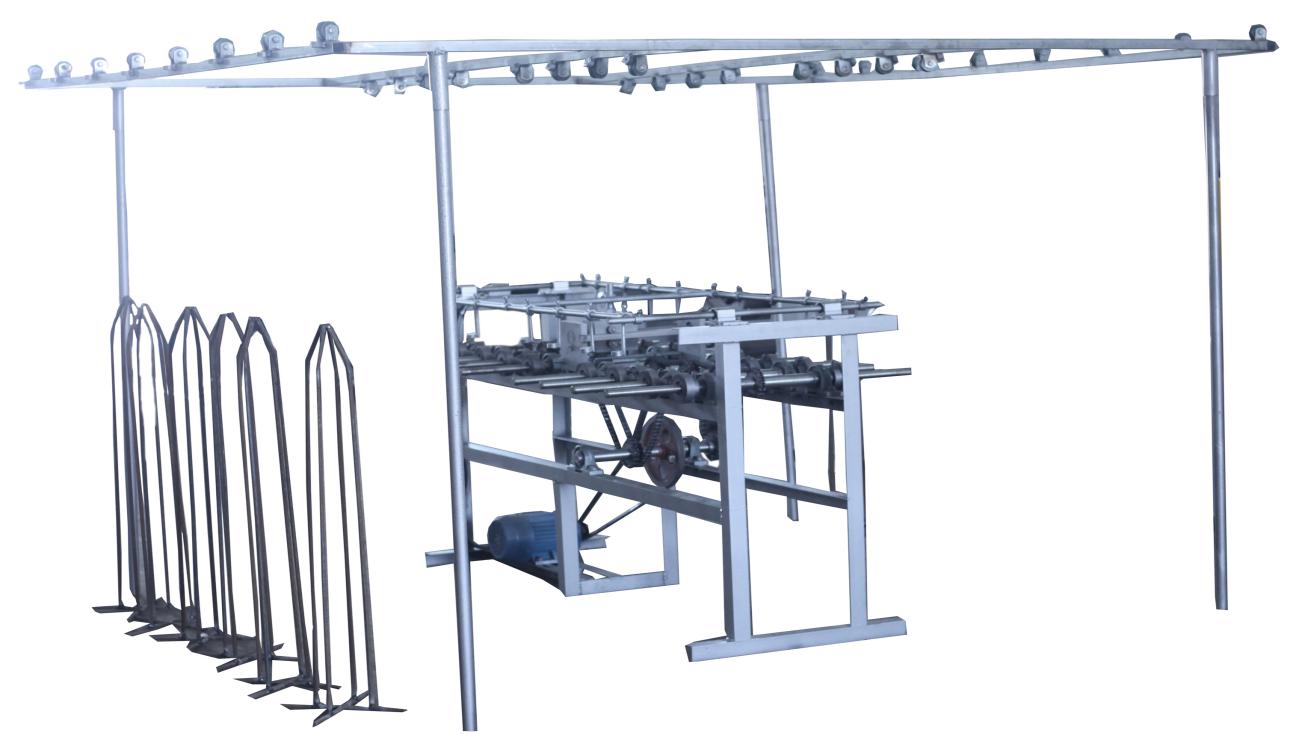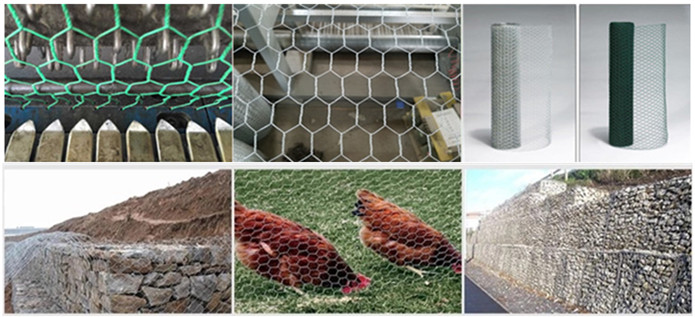 Packing & delivery